How many times have you a your friends gone back and forth in group chat about which shitty chain has the cheapest drinks for happy hour, or where to go for girls night out?
Debate no longer, Winnipeg's most hardcore foodie has got you covered!
I asked @BiteofWPG if they wouldn't mind writing a guest post (under the cloak of internet anonymity) listing all their go-to spots. If you follow this account — you'll understand why I asked.
Enjoy!!!!!!!!
p.s. all chains are shitty by nature. Don't even try to argue with me about the fact that Applebee's totally sucks.
---
SWEET TREATS
Decadence Chocolates
Okay, so this is probably not the first place people think of when they think of ice cream, but it has been my favourite ice cream for two years now. I have no idea what it is about it, but it's by far the creamiest, most decadent (no pun intended) ice cream I've tried in the city. It's super fresh, small batch, all made in house. If you want to get fancy, you can even get any flavour ice cream (made to order!!) into an ice cream sandwich, using their house-made chocolate chunk cookies. Yum.
My pick: Salted Caramel. It's amazing. You need to try it to understand though.
CASUAL AFTER WORK BITES + SIPS
The Merchant Kitchen
Happy hour. $5 Dollar Margaritas, $3 Tacos. What else do you need after work? I personally love the vibe here. The Latin-Asian fusion is super interesting, and their dishes are great for sharing. People go crazy over the Korean Fried Chicken – all 3 deliciously local pounds of it! (don't worry – you can also get a half order!) Also worth noting – their desserts are fantastic. The Lime Charcoal Meringue is to die for. It's like Chocolate Guacamole. Just kidding, but it's fantastic, trust me. OH, & did I mention they have tequila on tap??
My pick: Spicy Thai Fried Rice. So damn tasty, every time.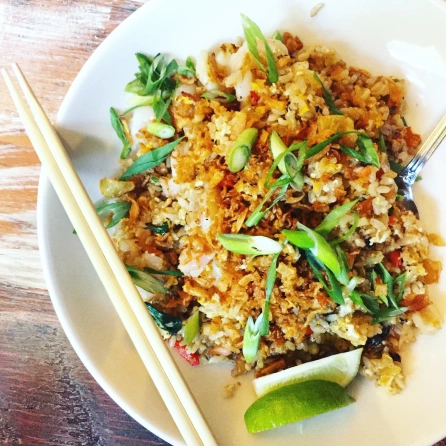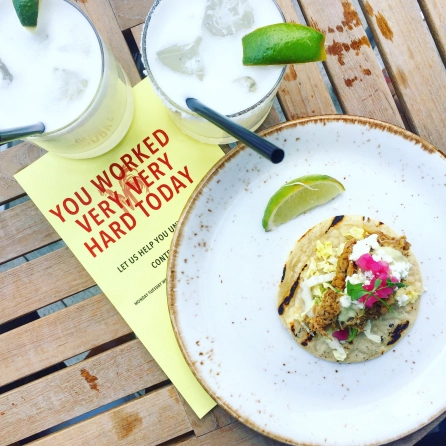 HEALTHY SPOT
Verde Juice Bar
If you're into all things health, this is definitely worth checking out. They also make more than just juice – from Oatmeal to Salads to Avocado Toast – all using all using the freshest, organic produce. Also – you need to try their Rawsome Cup. SO GOOD. Very friendly, and the space is gorgeous. It also makes a really great, bright place to work/study, that isn't just another coffee shop (although they serve coffee too, don't worry ;)).
My pick: Acaii Bowl. Very filling. And its pretty.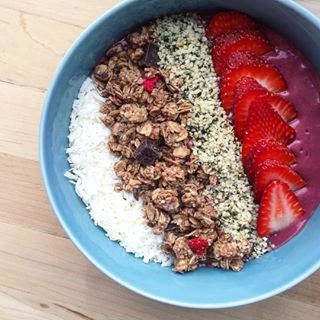 BRUNCH & CATCH UP AFTER A NIGHT OUT
The Village Diner
This one was easy. Used to be our go-to brunch after the bar – back when they had their location in Osborne Village before it closed. Luckily – they're back with their new location on Sargent, with the same, cool vibe and my fav dishes. I love this place because it's such a chill vibe that doesn't take itself so seriously (you can be as haggard as you want) – yet the food is still SO good, and so fresh. They everything from the classic eggs and toast, to more unique breakfast perogies. AND they also have a ton of vegan/vegetarian options, so there's always something for everyone, making it a pretty safe bet for brunch.
My Pick: My go-to forever and always will be their Potato and Beet Latkes. 
DATE NIGHT/FIRST DATE SPOT
Sous Sol
Not super easy to find, but when you do you'll be so happy you did, because it's a super neat space. When you see the interior, you'll understand! Its also probably my favourite place to go for yummy French food. ALSO – pro tip – if there's a wait to get in, (although they do accept resos now – yay!) sit at the bar if you can, and have a cocktail – seriously – the best cocktails ever. You can even get a tapped watermelon. For real.
My Pick: It's hard to pick one thing, because it's all SO good, but if I had to, the Cheval Tartare (Food) and the Teresa (Drink).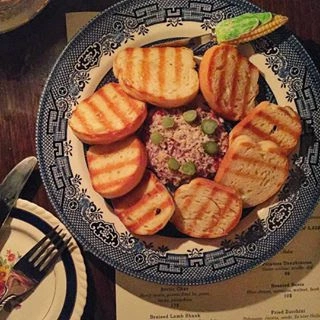 COMFORT FOOD
The Handsome Daughter
I guess since it's getting colder – tis the season for comfort food. For this – I love hitting up the Handsome Daughter. Super low key, super chill, but also super delicious. Their food is random, but it's exactly what you want at the time. Steamed buns, Tacos, Ramen, Fries, whatever. The Taro Fries are unreal. Different, in a good way. They are also usually open decently late, which is nice.
My Pick: The Cheesy Ramen.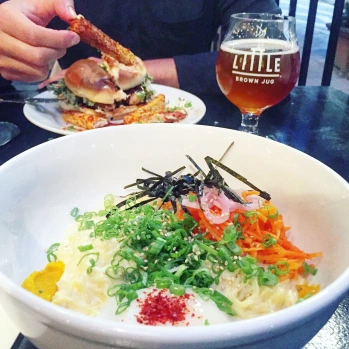 ---
Go say hello on Instagram and say Raegan sent you: @BiteofWPG
Also, remember that time I made a food series? The Candid Chef launched on Oct. 29, 2015. Still blows my mind it's been two years.
— RJH